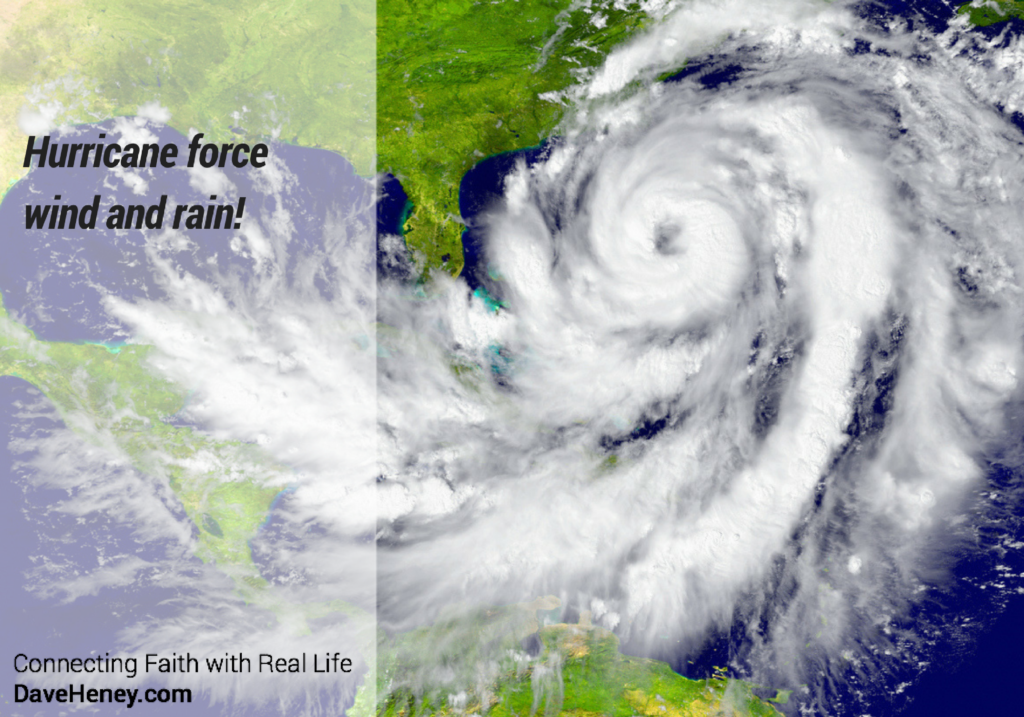 Gospel Reflections for September 3 2017
Hurricane force wind and rain!
I wish there was something we could have done to stop the hurricane from devastating so much of Southern Texas and Louisiana this last week. The scenes of neighborhoods under water and displaced families has been heart-rendering.
However, what has been inspirational to see is the efforts of hundreds of thousands of people quickly coming to the aid of the desperate people there. Despite recent media reports of political divisions here and there, when a crisis like this hurricane happened, the best and heroic efforts of so many people have come forward to make things better.
Hurricanes are a natural part of the weather patterns in that area, and have occurred there for literally millions of years. However, because of so many towns and cities there now, these hurricanes now seriously impact those families in that stormy area.
Yet, despite the hundred mile an hour winds, pounding rain, and record high flooding, many courageous people are using every means possible to seek out those who are in trouble and need help. We have all seen the images of First Responders and helpful friends and neighbors in boats rescuing stranded people from their flooded homes. No hurricane will stop them!
In today's Gospel, Jesus predicts He will suffer if He travels to Jerusalem. He knows it is a place of wild emotions and very sinful people. Peter, and perhaps even other disciples try to convince Him to seek safety instead. Jesus confronts Peter with some of the strongest words in the Gospel, "Get behind me, Satan!" Jesus recognizes that an appeal to seek safety and security precisely when loved ones are in trouble, is precisely what Satan would like. That will not happen with Jesus!
Jesus knew the kind of world He was coming to when He was born in Bethlehem, and He also knows the "storm" He is coming to now if He travels to Jerusalem. He knows the devastation and destruction that sin, selfishness, greed, immorality, violence, hate, and evil bring to people's lives.
He knows the suffering and heartbreak that sinfulness causes, yet He means to enter that storm for our salvation and nothing will stop Him …not even Peter!
Nothing will stop Him from rescuing the people He loves.
God Bless!
Fr. Dave