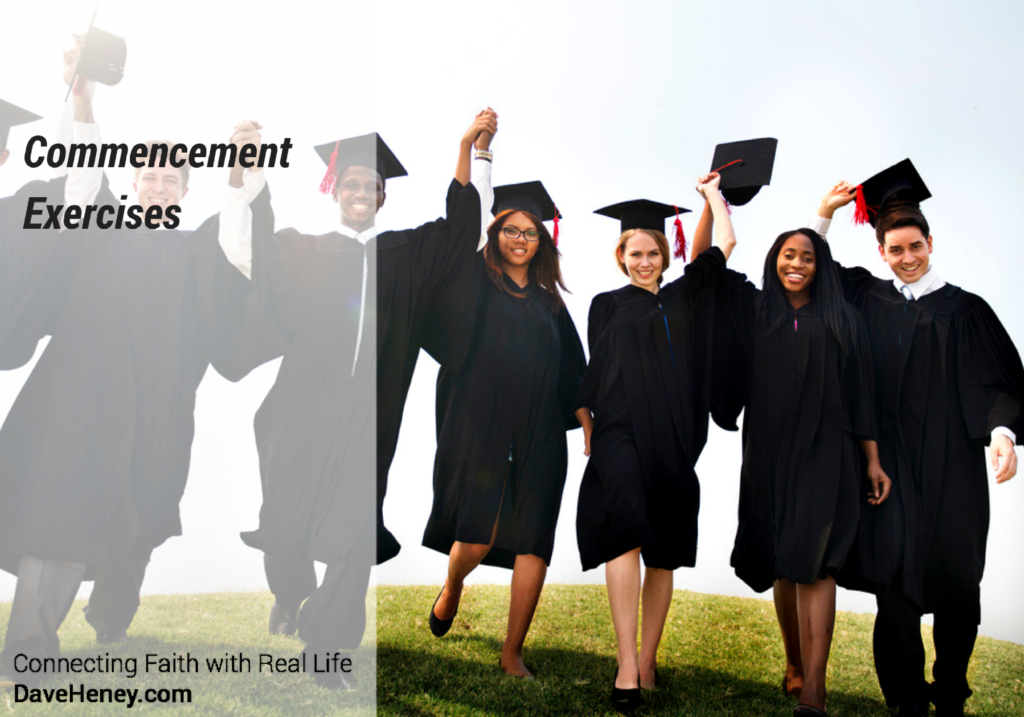 Gospel Reflections for June 4 2017
Commencement exercises
At schools around the country students are graduating. Some feel ready while others might feel uncertain. Although they are ending their final year, their graduation ceremony is ironically called a "commencement." Well …it does begin a new kind of life. Where once students only received knowledge in class from others, now they can finally begin to apply it themselves for the good of others. I hope they feel ready!
The disciples in today's Gospel clearly do not feel ready to "commence" anything! They are afraid and do not feel they have anything to give. They are hiding from a hostile crowd, and deeply miss Our Lord, their source of strength and security. Jesus had always been nearby, and now He was gone. How could they go on?
Jesus had prepared for this and would soon send the Holy Spirit upon them. Look what happened next.
They burst out of the place where they were hiding and headed directly for the hostile crowd! They boldly spoke to everyone with confidence and courage that completely changed the crowd from hostile …to welcoming! They could not have done this on their own. It was the strength of the Holy Spirit that propelled them right toward those people who had earlier frightened them.
How many times have you ever said, "How can I face an uncertain future?" Pentecost means that we can always go forward, no matter what has happened in the past. That is good news! The world today especially needs this Spirit of peace and courage. The strength you receive from the Holy Spirit is just what you need now for your life …and is personally designed just for you.
The disciples never stopped their "bursting out" experience. For the rest of their lives, they boldly travelled to the ends of the earth to bring the person of Jesus to others. We are here today because of their efforts on that first day …the real "birthday" of the Church.
They spoke to people not to make the Church bigger and stronger, but because they recognized that the Holy Spirit provided what everyone needs, the strength to always go forward and offer our lives in service to others.
Pentecost was the most important "commencement" ceremony ever!
God Bless!
Fr. Dave