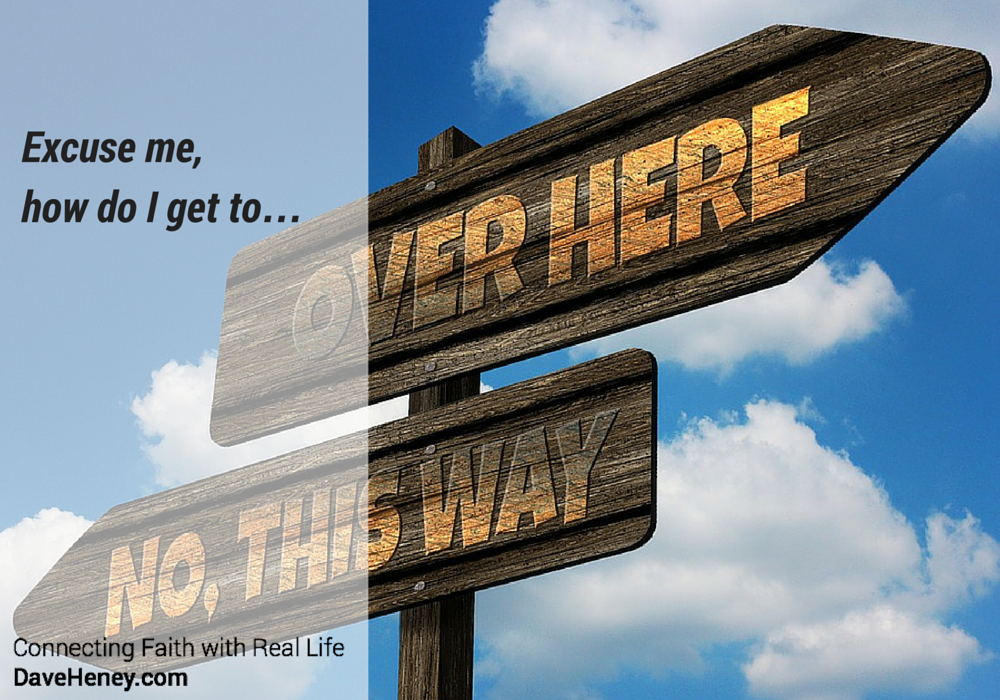 Gospel Reflections for July 10 2016
Excuse me, how do I get to…
I say this frequently now after arriving at St. Bruno's parish in Whittier as their new pastor. I know it takes a while to learn new streets so I am certainly happy when I arrive at the right place!
I am actually returning to St. Bruno's. I was stationed here for two months as a Deacon just prior to my ordination in 1978. However, 38 years have dimmed my memory of how to get around. Fortunately, I prepared. I looked at Google Maps to get to know the place better.
The man in today's Gospel seeks that kind of information about eternal life. He asks the most important question of all, "…How do I get to Heaven?"
Jesus answers just as directly, and declares that the road to heaven is simply paved with the love we share, for God, our neighbor, and our self. There is a lot to unpack in that simple message, and uniquely meaningful to me personally now.
On the very day that I moved into my new parish home, my 90 year old father, John Heney, peacefully and calmly moved into his eternal home with Our Father in heaven. I am glad it was a serene move, with full confidence in the love and mercy of God. My twin brother, Dennis, and I were there.
As I have returned to St. Bruno's, the place where my ministry began as a calling from God, my father has also returned to the place where he was first called into being by the love of God.
This Gospel is just what anyone needs to hear who is looking for directions to eternal life, and even a peaceful and calm end. Knowing how to find Heaven actually serves to make our life here on earth so much more fulfilling and satisfying.
Our "Google Map" is simply the scriptures and traditions of our Catholic faith. It is a good idea to prepare now before the move! I will be able to offer help in a unique way very soon.
In addition to my website here at DaveHeney.com, I will also have the honor of helping "map" those directions to a larger radio audience. I will be co-hosting a radio "call-in" show on Immaculate Heart Radio beginning next week. In the Los Angeles area, it will be on Station KHJ, 930 on the AM dial, from 5pm to 6pm, Monday through Thursday. You can check out ihradio.com for your local channel.
Anyone looking for directions to heaven is welcome to tune in and ask!
God Bless!
Fr. Dave