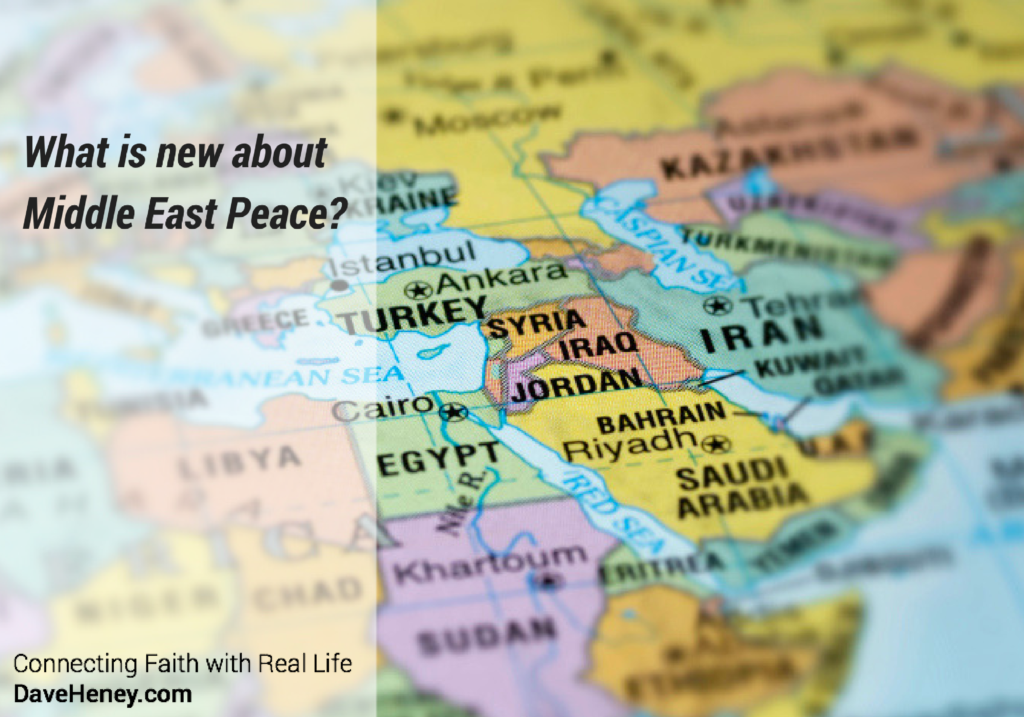 Recent events could mean the biggest advance to Middle East peace in a very long time.
The first is the unprecedented trip the president will make this week to Saudi Arabia, Israel, and the Vatican, which in turn are the centers of Islam, Judaism, and Roman Catholicism. The purpose is to join leaders of these major religious centers in the global effort against violent Radical Islamic Fundamentalism which sponsors so much terrorism around the globe. The president will meet almost all Middle Eastern leaders during his trip, as well as pray at the Western wall in Jerusalem and tour St. Peter's in the Vatican.
The president also met earlier with president Abdel Sisi of Egypt, Mahmoud Abbas, of Palestine, and president Erdogan, of Turkey, one of the key players in the region. The number of positive statements from Arabian, Israeli, Vatican, and even Palestinian sources so far means that much work has already been done, so the meetings will reveal already decided joint action steps. In the Middle East, the best work is always done quietly, behind the scenes.
Why are Egypt, Saudi Arabia, Jordan, and other countries in the Arab world working with Israel and the US now? Clearly, all see Iran as the leading cause of Middle East destabilization with its program of nuclear missile development, support of the Syrian government, and backing Hezbollah, Hamas, Shia Militias in Iraq and Syria, and other terrorist groups. Of course, Iran constantly threatens the US as well.
Why are they all cooperating now with the United States? Getting these countries together has always been the goal of US foreign policy, however, the recent missile strike against the Iranian backed Syrian government that launched chemical weapons gave a new and strong signal that the US was more serious now about challenging Iran.
Remarkably, the Palestinians have also declared they are willing to re-start peace negotiations with Israel, but only under US sponsorship.
What about the fight against ISIS? Remember that ISIS has a land army only, with no air force, navy, or missiles. They also lost most of the land captured years ago and are on the verge of losing their biggest city, Mosul. Because of these set-backs they have adopted Al-Qaeda tactics of world-wide terror events to appear powerful, but use trucks and cars instead of bombs. Unfortunately, that will continue, especially if they feel peace is breaking out.
Hopes have been raised before about Middle East peace, but we certainly cannot discount the unprecedented coalition now forming among former enemies against violent radical Islamic fundamentalism. I am especially glad that the Vatican is a key member of this coalition for peace. Our prayers for peace continue…
God Bless!
Fr. Dave