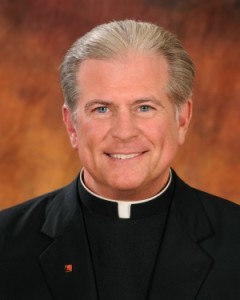 Hello!
Welcome to my new "online home". I'm working hard to get everything set up around and I should be up and running shortly.
I invite you to sign up for my newsletter where I hope to get to know you and learn how faith helps you in your life.
In the newsletter you'll receive my writings and reflections on the Sunday Gospels and how we can connect these teachings in our faith to real life.
I'll also share updates on The University Series, an adult education program I founded in 2002 that now offers more than 100 seminars on current events, contemporary moral issues, evangelization, faith and science, marriage and family, church history, scripture, prayer, and other priorities set by the Los Angeles Archdiocesan Synod.
You'll also receive information on the Holy Land Pilgrimage I host every year. I'll share behind-the-scenes stories of the moving places we visit, as well as memorable pictures of the places that Jesus walked.
One of the main reason to sign up for the newsletter is so that I can keep in contact with you.  It is very important to me to hear from you and get your thoughts and feedback on how faith impacts your life.
I hope you will sign up for the newsletter below!
God Bless
Fr. Dave