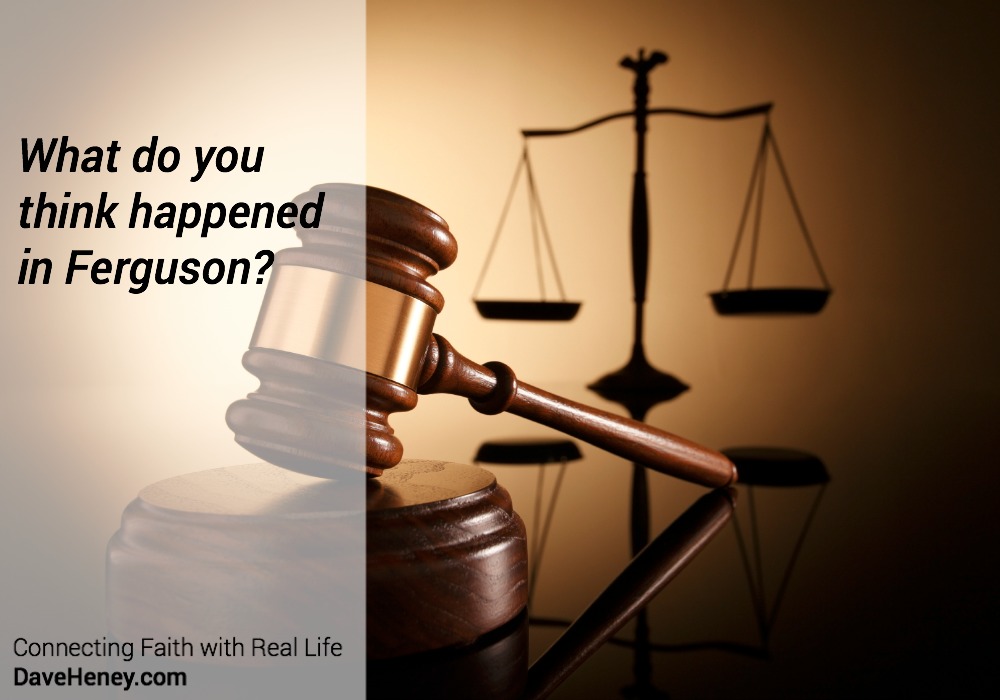 What do you think happened when Michael Brown met Officer Darren Wilson of the Ferguson Police Department?
While you are welcome to your personal opinions, our justice system is very different. The founders of our country knew very well that most crimes occur outside of any eyewitness view, and so the stories of victims and perpetrators would always be irreconcilable. The victim would say, "He did it!" and the suspect would respond, "No I didn't!" What can be done about that?
The founders humbly acknowledged it was impossible to know the actual truth about whether a suspect committed a crime or not. But they also remembered the injustices of European kings who casually threw people in jail for the flimsiest of reasons. The last thing our founders wanted was to do the same and take away people's freedom by sentencing them to jail on opinions or conjecture. They decided instead that people are innocent until proven guilty before a law and demanded that the state provide solid evidence for a crime according to very strict rules of evidence. They actually got that idea from the Gospels.
Events like Ferguson reveal two kinds of people. There are those who, like our nation's founders, wait for solid evidence of a crime, and there are those who will use these events to further their own social justice agenda independent of the facts of the case. While there are certainly legitimate racial social justice concerns in our country today, the Ferguson case may not help that cause.
Both groups are in Ferguson, just as they were at the trial of Our Lord in Jerusalem.  One group, led by Nicodemus, asked that the case against Our Lord follow the rules of evidence outlined in Jewish scriptures. The others, including King Herod and Pilate, argued a more political case which is that Jesus must die whether He was guilty of a crime or not. Similarly, there are those in Ferguson that had decided on violence no matter what was the decision. Pilate and the others won that night as Jesus was quickly condemned to death. However, Pilate soon died as well, and Christians fairly quickly converted the most of the Roman Empire to Christianity. Despite those rioters in Ferguson, the Christian system of morality and justice that our founders adopted proved to be more successful!
What happened in Ferguson was the violent death of a young man by an officer, which therefore demands our deep respect for the system our founders devised precisely for this kind of event. It calls for a careful, deliberate, and honest examination of the facts under the law. It does not matter what we would like to believe, but only what can be demonstrated by solid evidence authentically collected and presented.
After all, if you were suspected and arrested for a crime, is this not the fair and just system that you would hope for yourself?
God Bless!
Fr. Dave