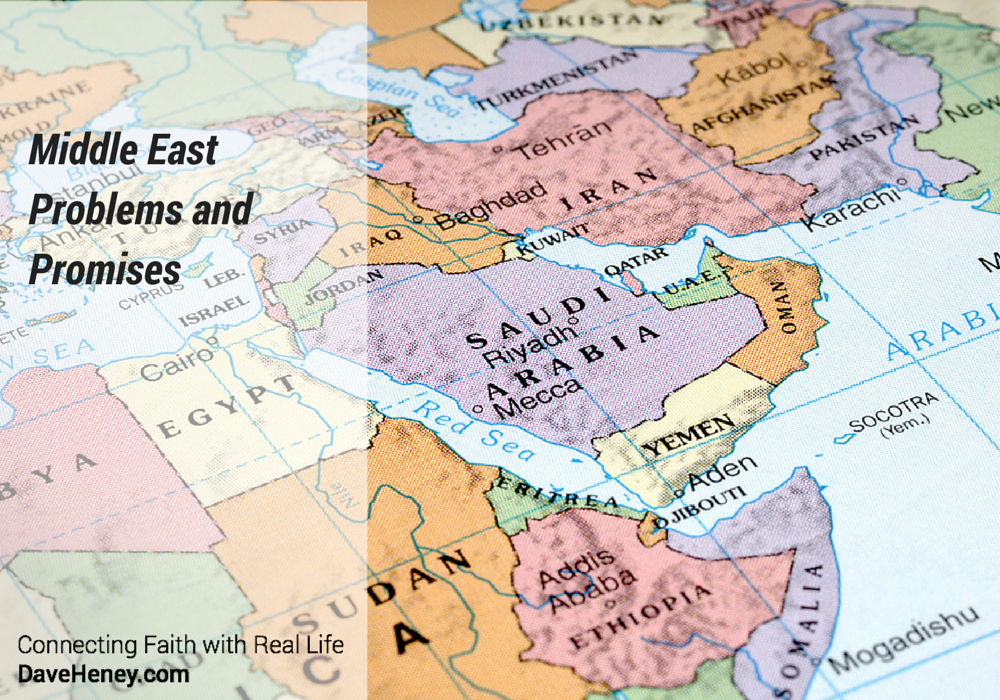 America suffered another terrorist attack recently by a "lone wolf" terrorist who was inspired by Middle Eastern Radical Islamic Fundamentalists. A troubled Chattanooga, Tennessee youth fired on US Marines at several sites, killing and wounding several people. We can look back at the Fort Hood massacre as well, when a "lone wolf" terrorist opened fire on US Army soldiers in their cafeteria.
Why does this happen? What ideology could possibly inspire such horrific acts against innocent people? I will propose some answers here in the following article. I hope to clarify the problems and outline the positive promises for the future.
I have been studying the Middle East for many decades. After all, it is the geographical and cultural center of where our faith began, with Old Testament stories of the Israelites, and New Testament stories of Jesus and the early church.
Biblical archaeology is also a passion of mine. I have studied the culture and geography of the places where Jesus walked for almost 50 years. For the last ten years, I have also led an annual archeological tour in the Holy Land in late June which is one of the highlights of the year for me. I just returned from another fantastic trip! Because people always want to know if it is safe to go, I monitor events across the Middle East every day. (A great internet source of daily blogs from the Middle East can be found at al-monitor.com)
I know the Middle East was a tough place at the time of Jesus, and it seems to be again now. I study the way the place was then, and I study the way it is now. There are some surprising similarities!
These are my personal reflections of the present problems in the Middle East as well as the present and potential promises for a better future. I believe that bright future is possible, and the answers will come from within the Middle East itself. I hope you find the article helpful.
God Bless!
Fr. Dave