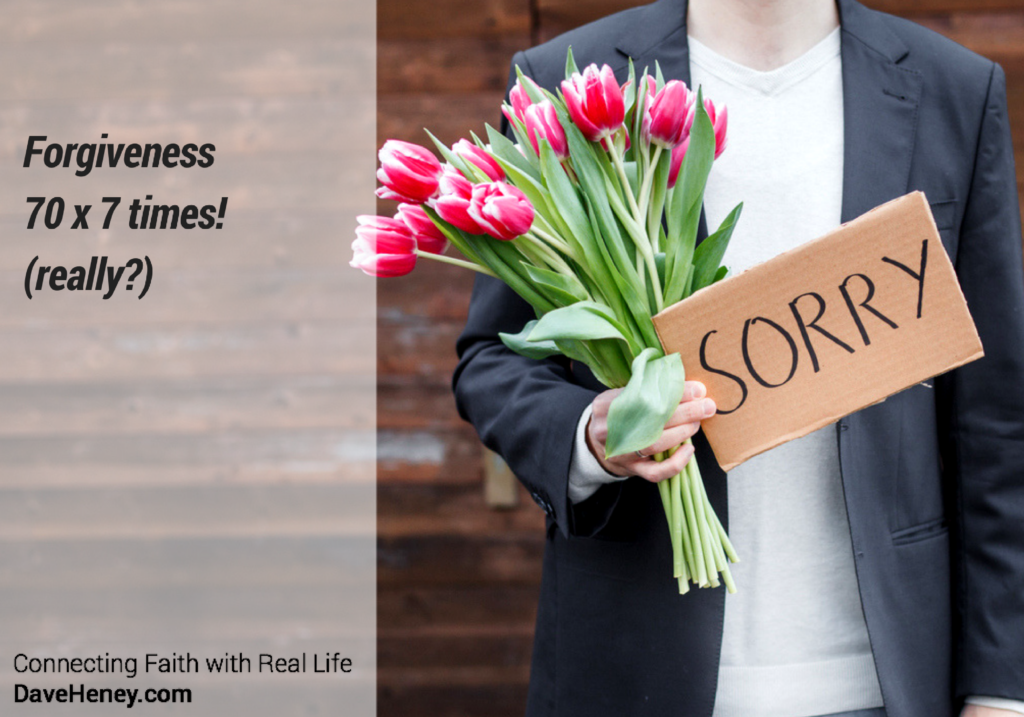 Gospel Reflections for September 17 2017
Forgiveness 70 x 7 times! (really?)
This Gospel speaks powerfully about forgiveness, but that many times?
Since my ordination almost forty years ago, I have heard many thousands of Confessions. It remains a very humbling and inspiring experience for me.
You might know that at beginning of every Confession the person indicates how long it has been since their last confession.
I am always profoundly impressed whenever I hear that it has been many years. I always say, "Welcome back!" I can sense right away how good it makes people feel to return to this very healthy spiritual exercise.
One thing a priest NEVER ask is "How many times have you been to confession?" That is never an issue! After all, a person may come to confession every week, and even confess the very same sins week after week, and yet still receive the same grace of forgiveness that Our Lord provides in this sacrament. If we are truly sorry for our mistakes, we always have the chance to start over again no matter how many times we fail. That is good news!
After all, some sins are so ingrained and habitual that they may be with us all our life. Our Lord knows that. All He asks is that we are honest about them, acknowledge them sincerely, accurately and quickly, and then humbly seek the grace to try to overcome them one more time. We may never be perfect, but we can always be honest.
We often do not receive this kind of mercy from those around us. If we offend or hurt others over and over again, well, we can understand that they might choose to end the relationship, for their own peace and well-being. Fair enough.
Our Lord is different. He will never choose to end His relationship with us so let us never choose to end our relationship with Him. His grace is not something we want to take advantage of, or never make any effort to use to change our bad habits. Just the opposite. Let us realize the mercy and grace we have received and find the courage to make the changes we need to make.
We have all the time our life provides, but only the time our life provides. Let us use our time well and the grace of forgiveness we receive to move forward.
God Bless!
Fr. Dave