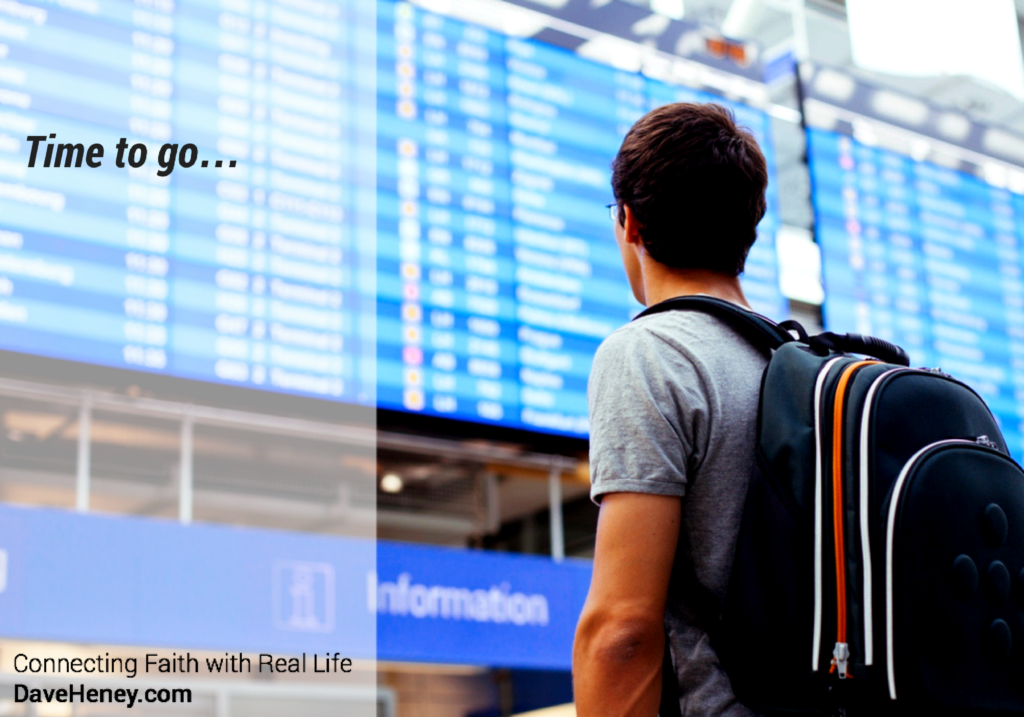 Gospel Reflections for May 28 2017
Time to go…
We celebrate the Ascension of Our Lord today …although I don't think His disciples celebrated at all!
They must have hated to see Our Lord leave. Even though He often said that He was leaving and that the Holy Spirit would come soon, His disciples could not really have known what that meant. Having seen Jesus die at the crucifixion, they must have worried to see Him leave again.
We don't easily adjust to good people leaving, which affirms we should always take advantage of the time that we have with those we love …and never take them for granted. On Monday, we will remember all those who left home to defend our country in times of war and did not return.
The Holy Spirit that Jesus promised did arrive, which we will celebrate next week on the Feast of Pentecost. That Holy Spirit energized the disciples to make converts throughout the world …and with amazing success! But something else happened …they wanted to see exactly where Jesus lived.
Because Jesus was a real historical person, they wanted to visit the places where he preached His parables, prayed to God, performed miracles, and especially died and rose. They wanted to connect with the real human person of Jesus.
Soon, in a few weeks, I will lead 86 people who have joined our annual trip to the Holy Land. This will be my 12th trip leading this annual pilgrimage. I consider it my greatest honor and joy to lead people to the very places where Jesus walked. (I regret that our departure date, chosen last year, means I will miss our 8th grade graduation.)
Our trip will focus on the archaeological evidence of biblical events. It is very moving to connect with places that scientific analysis indicates are authentic. We will celebrate Mass only on the most archaeologically verified sites. I spoke about them in our University Series program during this last season of Lent. I lead this trip every year, so perhaps you might consider it in the future.
The disciples soon discovered that Our Lord had never left them, and that the Holy Spirit on Pentecost provided the energy they needed to fearlessly continue His ministry. That same Holy Spirit is ours for the asking. No need to travel far.
You can receive that same power in the most personal way at Mass every Sunday!
God Bless!
Fr. Dave