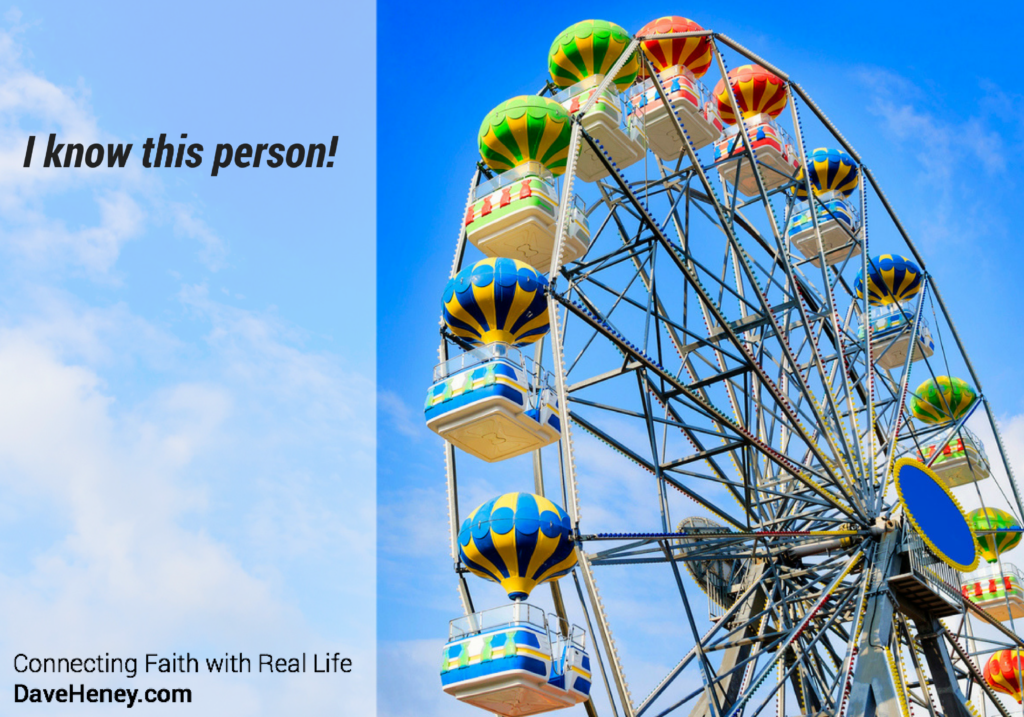 Gospel Reflections for May 21 2017
I know this person!
We are in our third day of our Parish Carnival and it has been great fun for thousands of people.
There is a big prize coming this Sunday evening when the $6000 raffle prize winner's name is drawn. You can imagine that person's joy!
The rides are spectacular, the food booths offer delicious meals, and the games are challenging and exciting. It is great to see so many people and families enjoying time together and supporting our wonderful parish event.
Of course, the biggest moment will be Sunday evening when the grand prize winner's name will be drawn.
I remember years ago at another parish carnival when I was standing next to a person I did not know at all at the very moment the raffle ticket was drawn, and his name was announced. He let out a huge yell and started jumping up and down. He was so happy to win!
Before he walked up to the stage to collect his winnings I said to him, "Remember, I am your closest friend!" He and everyone nearby laughed at my feeble attempt to cash in on our new "friendship."
If I had been his old friend, perhaps I might have enjoyed some generous gift, but, alas, I did not, so no luck there. One thing we all know for sure …we cannot make an "old friend" quickly. That only happens with the passage of time, and showing faithful friendship over many years.
This is the message of today's Gospel. Jesus tells us how to grow our friendship with Him …keep His commandments every day and over many years. That is really not that hard. His commandments are even enjoyable. All we have to do is to love God, love others, and love our self. Every Sunday is a lesson on just how to do that. Sunday by Sunday we grow in friendship with Our Lord.
I hope everyone will enjoy this final day of our Carnival, and taste the delicious meals in our many food booths, try their luck at the games, and dare to ride the most exciting rides. I sincerely hope a deserving person wins the grand prize raffle of $6000 too. I am sure the winnings will be used well.
At 9pm on Sunday night the Carnival will end, but our life continues …as day by day we deepen our friendship with Our Lord …and win the prize of eternal life.
God Bless!
Fr. Dave