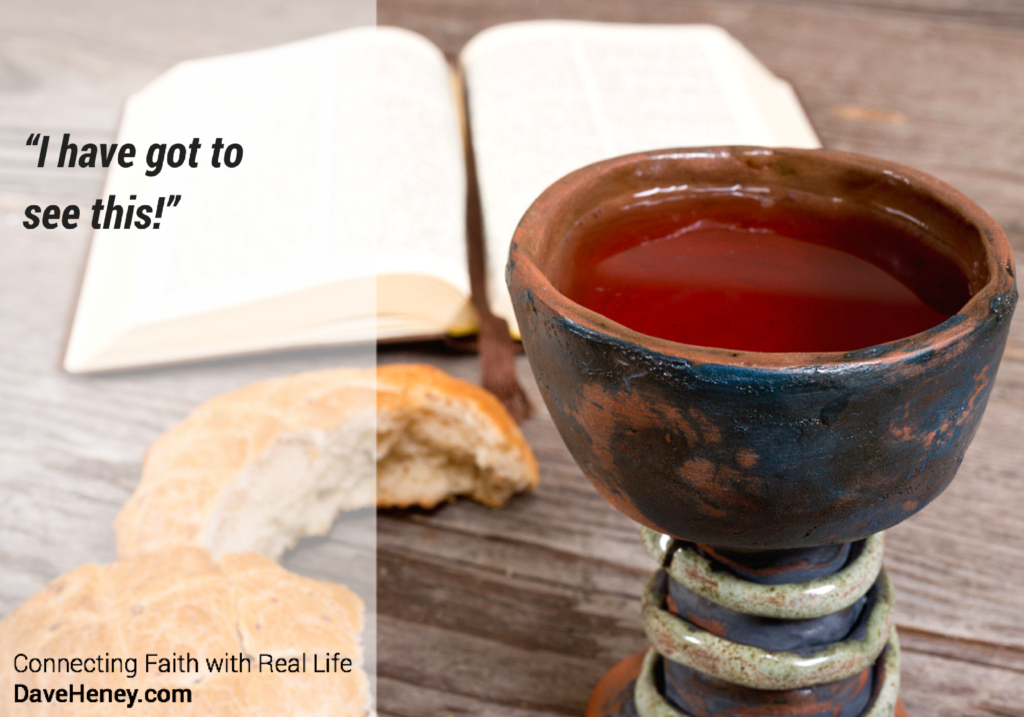 Gospel Reflections for June 18 2017
"I have got to see this!"
A friend of mine shared with me what he heard from a little child a few years ago at his parish at a Sunday mass. The Church was filled with many families with young children. During the consecration of the Mass, when the priest raised the Chalice and said, "This is the cup of my blood…." a child in the back suddenly yelled out, "CUP OF BLOOD?! …I'VE GOT TO SEE THIS!" The church burst out in laughter at this child's innocent and incredulous remark.
That had to be a similar reaction from at least a few of the disciples when Jesus took bread and wine at the Last Supper and identified Himself with them. I cannot imagine they understood much when He declared, "This is My Body and This is My Blood, given for you."
After all, when Jesus predicted He would do this earlier in the Gospel about half of the crowd walked away. Well …Jesus said it anyway. He would not change His story to please the crowd, but I am sure it was difficult for His disciples who could not possibly have understood at the time what He meant or what He was doing.
They received the fuller meaning of the Eucharist only when the Holy Spirit came upon them at Pentecost, the feast we celebrated a few weeks ago. The Eucharist immediately became the central event for them, as it is for us today. Thank God they waited for that new understanding!
They finally recognized that what Jesus did at the Last Supper was a summary of what He had done during His whole life. He was always taking "His body and blood" and then always, "giving Himself to others." That is a scriptural way of saying that, at every mass, Jesus takes His entire self, and all His gifts, wisdom, and grace, and offers it for your lasting happiness.
Scholars today believe the success of the early Church in converting most of the pagan Roman Empire came from this weekly reinforcement of the central event of the life of Jesus. Receiving Our Lord in the Eucharist every week inspired them to live the very same way as He did, offering their lives for the happiness of others.
When Romans heard about these new Christians, I am sure they said, "I've got to see this!"
God Bless!
Fr. Dave