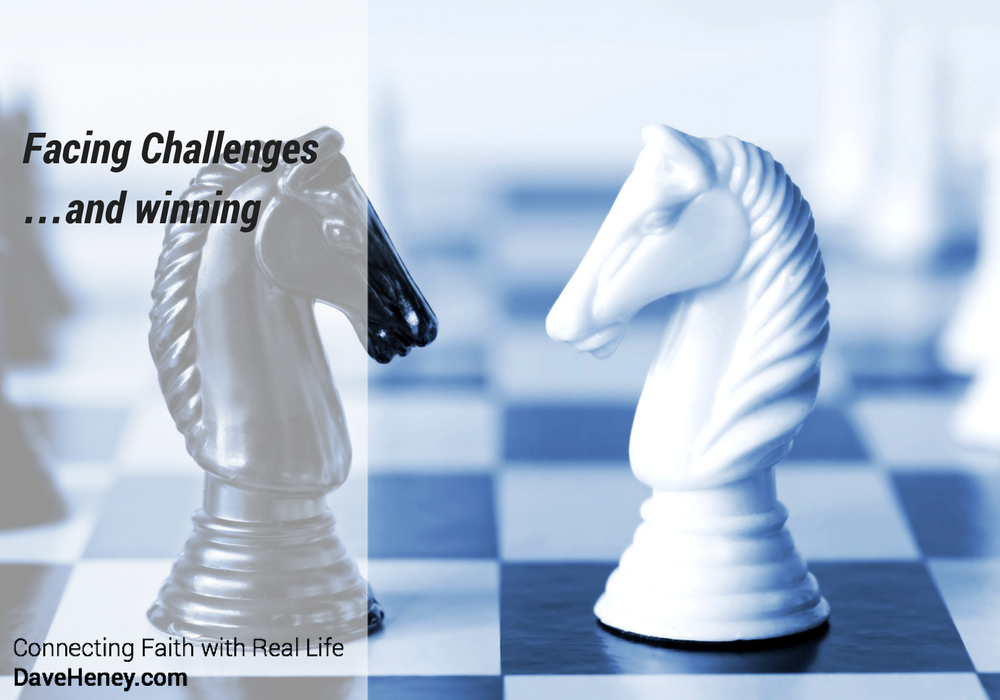 Gospel Reflections for January 28 2018
Facing Challenges …and winning
Jesus confronts the devil in today's Gospel.
He speaks with authority, confidence and self-assurance. Could you do that if you came face to face with Satan? Would you be afraid? Would you feel lost about how to respond?
I remember the story of a farmer standing by the side of a country road. A sports car from the city roars up and skids to a stop in front of him. The impatient driver yells, "Hey farmer! I'm lost in your area. Do you know how to get to the freeway?" The farmer calmly thinks and replies, "Nope." The driver responds, "Well, you have got to be the dumbest farmer I ever met! I am lost in your area and you cannot help me! Don't you know anything at all!?" The farmer calmly thinks and says, "Well …I know I'm not lost!"
Jesus was not lost in facing the devil. He knew precisely who He was and how to respond. The Devil understood that as well, and knew he could not win.
You can have that same assurance, confidence, and authority of Jesus by coming to know and understand the person of Our Lord in your own life in our University Series coming soon in the season of Lent.
We will have over 50 different sessions held at St. Bruno, St. Mary, and Beatitudes parishes beginning Thursday, February 15th, and continuing to Thursday, March 22nd. The Catalogs are at the doors of the participating Churches, and online at TheUniversitySeries.org.
All the courses are designed to help you understand how Our Lord can help you in your daily life, and confront the challenges you might face, with His grace, His confidence, and His assurance.
Take the catalog home with you and go over the courses listed. I am sure some will jump out at you and say, "This is just the course for me right now!"
Our own St. Bruno School equips our students every day with knowledge, wisdom and grace from Our Lord to face every challenge as well. This week we especially celebrate the amazing work our school does every day in forming the next generation to face the world with confidence.
We admire people who have this confidence, and you can have it for yourself …from Our Lord who received it from His Father in heaven.
This week we celebrate our school. During Lent …see you in the University!
God Bless!
Fr. Dave