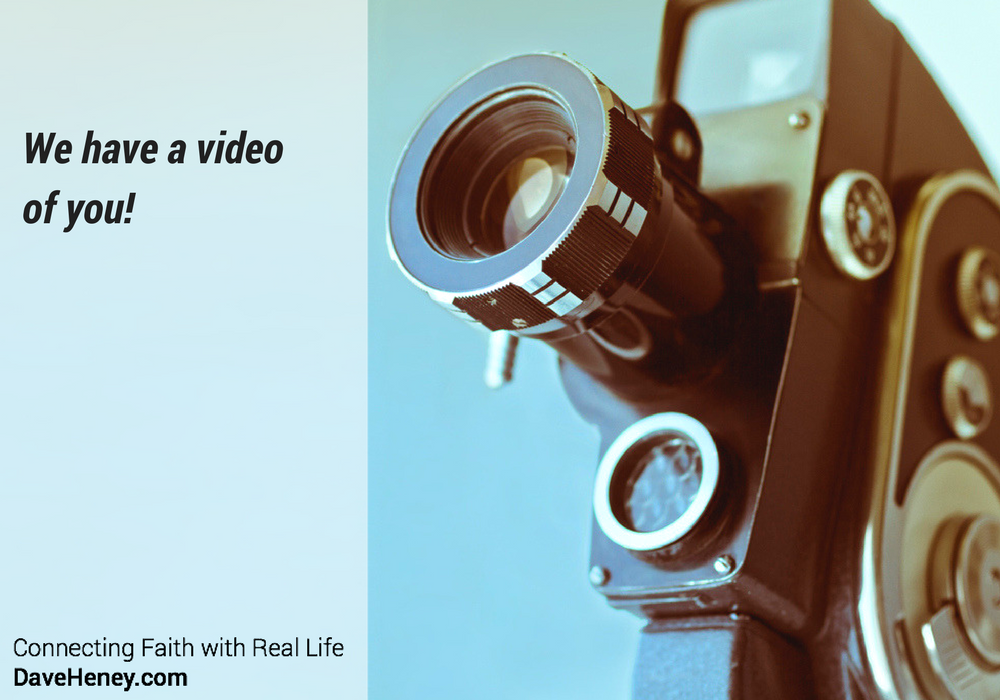 Gospel Reflections for January 14, 2018
We have a video of you!
What if you found out that someone had videotaped you all last week …and wanted to post it on YouTube! Would you agree? Jesus invites you to look at Him in just this way in today's Gospel.
He has been saying very bold statements, and so is drawing larger and larger crowds, and the stories about Him are spreading everywhere.
John the Baptist hears these stories and sees Jesus approach him. He declares that Jesus is the Savior we have all been waiting for! But several others ask if that is really true. How can we know?
We also hear many people claim today that they have the truth about politics or other issues. How can we measure their authenticity?
Jesus recognizes our dilemma, and how difficult it is today to truly know someone from just their sound bites on TV. Instead, He offers a compelling response. He invites you to "Come and see" …by watching His every move …how He lives …and especially how He treats people, both good and bad.
Only a person supremely confident in Himself would ever allow their life to be broadcast on a large screen TV in every home!
Jesus asks, "What are you looking for?" The people responded then as we might do today. "We have been disappointed before by other fancy talking leaders so we are looking for someone who is genuine, authentic, and real!" Jesus knows that words are cheap and easy to say. He knows that behavior is everything.
Jesus completely trusts you to make your own judgment. He is willing to let you see and hear for yourself, and decide about His behavior, and then come to your own honest conclusion.
We see this at Mass as well. Jesus says the most beautiful words at the consecration, "This is my Body and Blood …given for your happiness" and then a few moments later, He is willing to place Himself in our hands at communion. He follows through on His commitments!
I will follow this person!
We can come to know Him even more in our University Series (theuniversityseries.org) coming this Lent starting on February 15th. We will have over 50 session on topics that cover Faith & Science, the latest Archaeological Discoveries, Faith & Current Events, Marriage and Family, and Spirituality. You will be able to see and understand yourself whether Jesus is real or not.
Come and see for yourself!
God Bless!
Fr. Dave