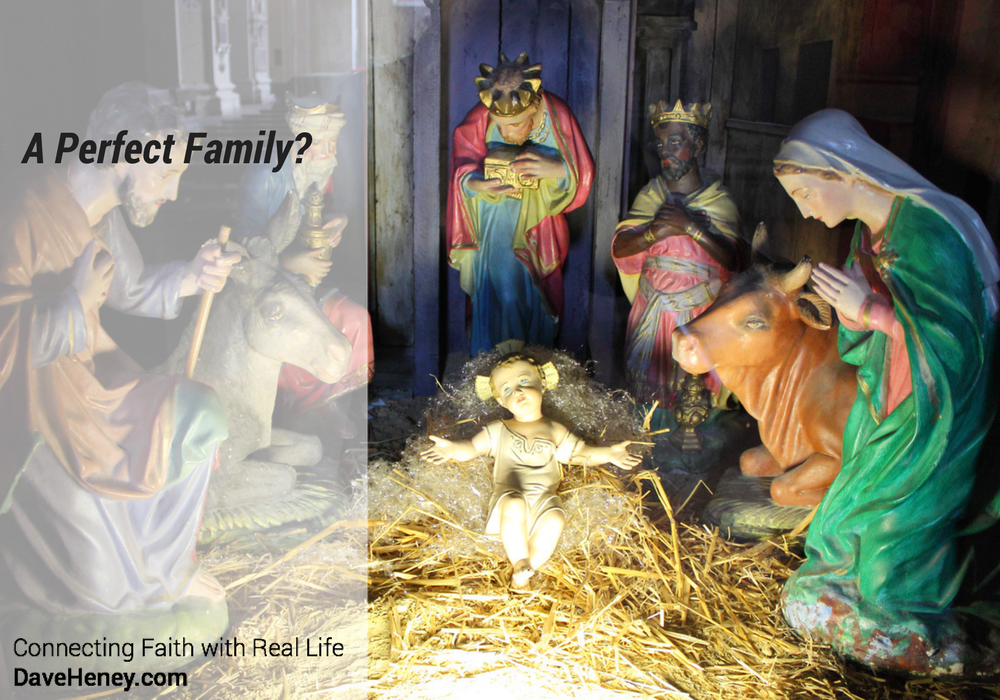 Gospel Reflections for December 31 2017
A Perfect Family?
Looking at the statues of the Holy Family in our Nativity Scene can be inspirational …and intimidating. They all look so perfect and holy, and perhaps …so different from our family. What makes them so holy?
There were actually many problems Mary and Joseph faced. They had every reason to be stressed out, like so many families today. After all, Mary conceived a child outside the normal way, and perhaps not entirely understood by all her relatives. They had a difficult journey to Bethlehem and were not greeted with much hospitality there. King Herod was jealous and sought their harm. Yet they all seem so serene in our Nativity scene. Perhaps looking closely at our statues reveals the secret to happiness.
Mary and Joseph, the Shepherds, and even the Magi are all focused on Jesus.
That is the answer. Keep your attention focused on Our Lord. Only He can show us how to live well. Jesus came precisely to show us how to be a fulfilled human person. Who else would know how a human being should live and behave than God who created us …and He lovingly sent His Son to show us just how a human life should be lived. Jesus was always at peace.
At St. Bruno, we only want to show you this authentic person of Jesus, so that you will know how to find peace as well. We have a number of programs coming up to do just that.
JANUARY 20TH THE UNIVERSITY SERIES CATALOG DISTRIBUTION. Every year, we host a large multi-parish adult education program during Lent that connects our faith with real life called "The University Series." Last year, attendance was over 3500 people. On that Sunday you'll receive the University Series catalog, with more than 50 sessions on topics of our faith from highly motivated speakers. This year, we welcome St. Bruno, St. Mary, and now Beatitudes parishes to the program.
JANUARY 28TH: ST. BRUNO SCHOOL OPEN HOUSE. Meeting Our Lord and receiving a first-rate education is the purpose of our school. St. Bruno has one of the largest single class elementary schools in the Archdiocese, and we welcome you to tour our wonderful facilities. You should see the latest in Catholic school education that day!
Let's make this New Year a time to meet Our Lord in new and powerful ways!
God Bless!
Fr. Dave