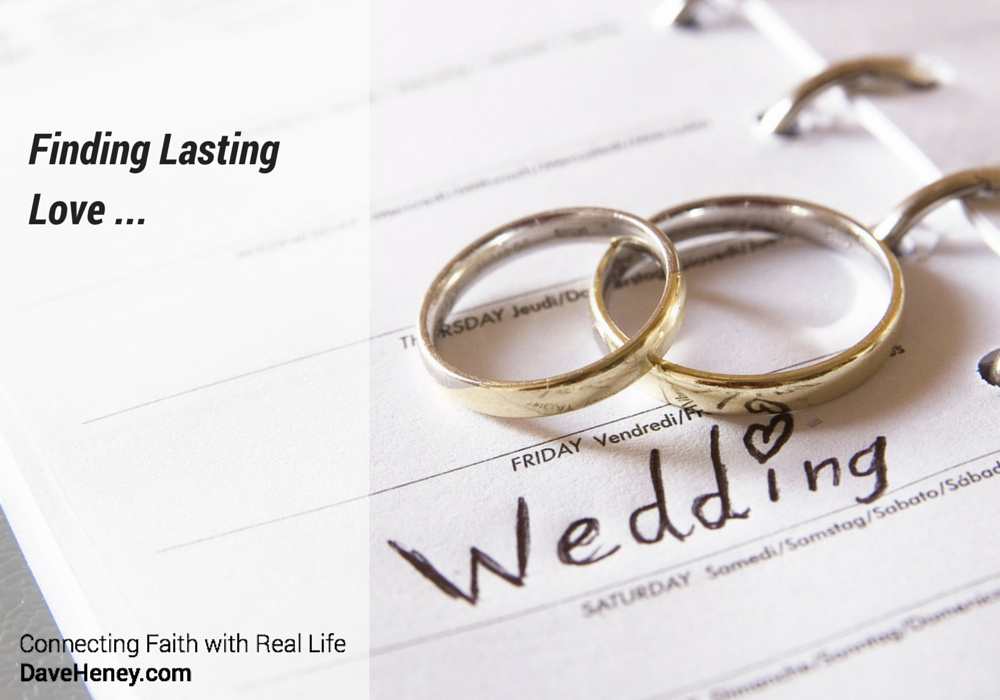 Gospel Reflections for August 16th 2015
Finding Lasting Love
Jesus boldly states that whoever receives the Eucharist will live forever …really? Does anything last that long? What about marriage? Well, this Gospel has a lot to say!
Summer is the season of weddings and I have been at a few. In my 37 years of priesthood I have celebrated over 1100 weddings. I hope all are doing well, but I am sure some are not. However, I know they all started out with great love and good will. How can we make sure that what starts out well …stays well?
Today's Gospel offers a simple message about how to make love and happiness last. He simply invites us to receive Him in the Eucharist every week. Why would that work?
At the Last Supper, Jesus instituted the Eucharist with these powerful words, "This is my Body and my Blood, given for you." That means He promises that will take His entire self (His body and blood) and offer it for our lasting happiness. If you think about it, those words are very similar to the words a couple says to each other on their wedding day in their marriage vows, "I promise to love you in sickness and in health, in good times and in bad, all the days of my life!"
However, Jesus knows that promises can fade, so He designs the Mass to be said every day, and every Sunday, so that we can frequently hear again Jesus recommit Himself to us.
Every seven days we can hear again that Jesus means to offer Himself for our lasting happiness. Love often fades because we take the other person for granted and stop declaring our love. Not so with Our Lord, who does so at every Mass. That is the secret to marital success as well.
The powerful promises couples make on their wedding day must be renewed over and over again. They can be said again in the privacy of their own home, and perhaps in more personal ways and in their own language and style. Over and over again, those vows are restated, which ensures more than any other practice that those vows will endure.
Every Sunday can be a kind of anniversary for a married couple, and a recommitment for the rest of us from Our Lord of His enduring love for us. It can also be our recommitment to dedicate our life to following Him.
Sunday Mass is the simple key to lasting happiness.
God Bless,
Fr. Dave