Recently, I began a new program on Relevant Radio (in Los Angeles on AM 93, and on the internet at relevantradio.com) I lead the rosary in a program called The Family Rosary Across America on Monday through Friday beginning at 5pm Pacific time.
People across the country are invited to call in or email thier intentions while we pray. I thought I would write this article that describes just how our prayers are understood by God, and especially how He responds. I hope you find it helpful.
I'd like to hear your thoughts in the comments section below after reading.
Click here to read: Can Your Prayer Change God's Mind?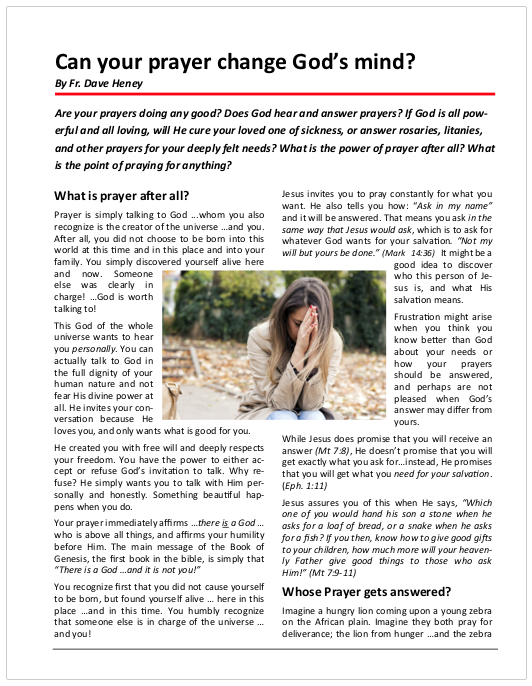 God Bless!
Fr. Dave